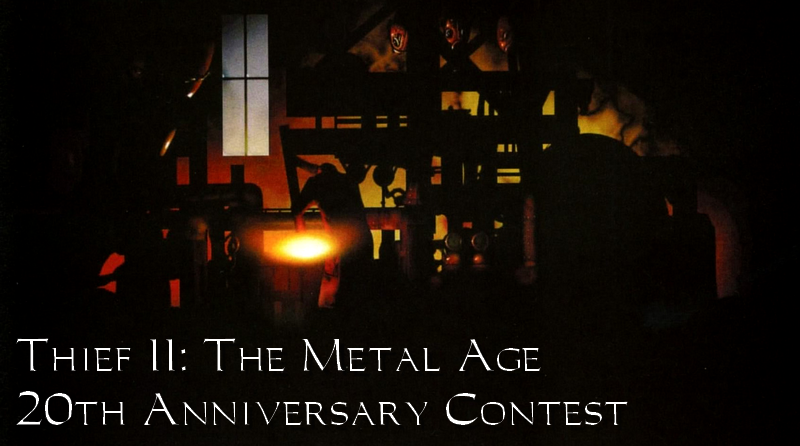 Die ersten Missionen für den diesjährigen Jubiläums-Contest von Thief 2 sind nun veröffentlicht worden. Abrufbar sind sie schonmal unter diesem Link:
http://www.southquarter.com/tma20ac/

Ich werde daran arbeiten, alle nach und nach ins Downloadcenter aufzunehmen.
Einstweilen hier die Auflistung der Missionen. Themen werden später auch noch folgen.

The Builder's Paradise von Children of Endeavour
Feast of Pilgrims von Random_Taffer & marbleman
Fierce Competition von Jayrude
Into The Odd von Croissantine & Die Fugger
The Pursuance of an Inscrutable Reciprocity von GORT
Ten Little Taffers von Balboa
Troubling Transitions von Psych0sis
Where the Unknown Lurks von Skejven
My Favorite Year by Morendrum
Einige wichtige Anmerkungen zum Spielen noch!
Alle Missionen sind für Thief 2. Also nicht mit Thief 1 spielen!
Benutzt zum Starten FM-Selektor, AngelLoader oder den NewDarkLoader. Den alten DarkLoader (4.3) zu verwenden kann zu Problemen führen.
Damit es zu keinen Problemen wegen zu alter
…